THANK GOSSIP IT'S FRIDAY!!!
"THE CHRONICLES OF EFREM"

IN MEMORIAM


INFORMATION ON THE HOMEGOING SERVICES FOR BISHOP KENNETH MOALES SR
Celebration of Life Homegoing services for
His Grace, The Most Reverend
Kenneth Herbert Moales, Sr.
Saturday, September 25, 2010
Community & Civic Service where he will lie in state at
Prayer Tabernacle Church of Love
1243 Stratford Avenue, Bridgeport, CT 06607
12 noon to 6 o'clock PM
Sunday, September 26, 2010
All Services will be held at
The Cathedral of the Holy Spirit
729 Union Avenue, Bridgeport, CT 06607
Morning Worship will be held at 10 o'clock AM
Bishop will lie in state at 3 o'clock PM until 9 o'clock PM
The Celebration of Life Musical will begin at 5 o'clock PM until 9 o'clock PM
Monday, September 27, 2010
Celebration of Life Homegoing Service will be held at
The Arena at Harbor Yard
600 Main Street, Bridgeport, CT 06601
Lie in State at 8 o'clock AM
Home Going Service will begin at 10 o'clock AM

Hotel & Travel Information:
Holiday Inn: 1070 Main Street, Bridgeport, 06601 203.334.1234
Trumbull Marriott: 180 Hawley Lane, Trumbull 06611 203.378.1400
Hyatt Place: 190 Old Gate Lane, Milford, CT 06460 203.877.9800
Absolute Travel: 203.938.0000
Mention Bishop Moales/Prayer Tabernacle and receive discounted rate
SAY WHAT??? Lyfe Jennings Sentenced To 3.5 Years In Prision
Lyfe Jennings has to spend 3.5 years of his life in jail. He was sentenced in an Atlanta court for a 2008 indictment.
"This will be my last post" Jennings wrote yesterday on his Twitter.
"To everyone who gave me a chance I am forever in your debt. I have had a fabulous career because of you. All I can say in parting is that I have been honest with [ya\'ll]. I didn't sugarcoat a word didn't hold back a single [syllable] of my life from [ya\'ll]. I've lived a hundred lives in these 6 yrs so I not only won't,I don't have the right to complain. I would like to think that I've changed lives by changing my own, tho[ugh] I can't be sure. But one thing I am sure of is God gives and takes away in measure. He is fair, just and forever. Amen from a man… Smile, its contageous:)"

Back in October 2008, the he got into a heated confrontation with ex-girlfriend and mother of his children Joy Pound. Jennings reportedly kicked in the door of a house in Smyrna, Georgia, belonging to Jeff Kendrick, then fired rounds from a .40 caliber glock in the street according to police. Jennings then fled the scene in his 2005 Corvette and according to his warrant allegedly refused to stop for officers when given audible and visual signs to do so. Driving in excess of 70 miles per hour, Jennings was eventually stopped and refused to take a sobriety test. Booked at Cobb County Jail, the singer was charged with DUI test refusal, criminal trespassing, discharging a weapon near a street, possession of a firearm by a convicted felon and fleeing or attempting to elude a police offer.
After being freed on$50,000 bond, Jennings released his fourth studio project 'I Still Believe,' August 31, 2010, the follow-up to his 2008's 'Lyfe Change.' The album is said to be his final offering. The 13-disc track is what Lyfe considers a reflection of his "greatness." Despite the personal and public trials in his life, Lyfe Jennings still believes in this love. "I keep a lot going on. It's tragic; I think I have a horribly charmed life. But I think God puts me through stuff and keeps me there so I can talk about it." He carries these experiences into the album. "[The album] is about all kinds of relationships," says Lyfe. "How we try to hold on sometimes for the sake of holding on. But, in reality, no matter how many breakups turn into make-ups, sooner or later we realize that this person is who they are and we need to let go. No grudges, no regrets. Just realization. Just acceptance. Just life." Jeff Johnson from BET spoke on his behalf as a character witness during sentencing. No word on when he will begin serving the time. Now he is considered a "Statistic" and I hope he remembers rule #1.
Bishop Eddie Long | Church leader's attorney makes radio rounds. As a Third person has come forth
Craig Gillen, the Atlanta lawyer representing Bishop Eddie Long, took to the air Thursday morning to defend his client against charges he used his pastoral influence to coerce three men into having sexual relations.
Gillen was interviewed by Roland Martin for the syndicated Tom Joyner Morning Show shortly after 7 a.m. It was the first public interview by Long's attorneys since three lawsuits were filed against the head of the Atlanta mega-church..
"These false allegations are an attack on Bishop Long personally. They are an attack on New Birth and all of the 25,000 good people who attend that church, and it's an attack on the mentoring program that has helped thousands of young men," he said.
Gillen also read a statement from Long in which the pastor, a married father of four, said he's anxious to respond to the allegations but that his lawyer has advised him not to yet.

"Let me be clear. The charges against me and New Birth are false," Long's statement said.
Gillen said Long has been devoted to giving to the community and helping young men. He also questioned the character of some of the men who filed the lawsuits. At least one, Maurice Robinson, was arrested in connection with a June break-in at the church. He said lawyers are trying to get a copy of a tape of the burglary.

video:

These are the pics he allegedly sent the Males
Gillen said Long would address his congregation during Sunday morning services.
Gillen said the lawsuits have "ignited a firestorm against this good man." He implied the motives of the lawsuits were money.
Originally, Long himself was scheduled to be interviewed by Roland Martin on the Joyner show. The interview was canceled after a third man filed a lawsuit accusing the prominent minister of using his pastoral influence to coerce him into a sexual relationship. The lawsuits also name New Birth Missionary Baptist Church and the LongFellows Youth Academy.
Gillen also said that none of Long's representatives will a press conference on Thursday. On Wednesday, a representative of Long's team sent out a statement saying that a press conference would be held during the early part of Thursday.
Gillen also went on the Frank and Wanda Morning Show on V-103. He said there should be some corroborating evidence that supports the allegations before people file lawsuits and "run to every microphone" they possibly can.
Gillen said Long was "chomping at the bit" to speak out on the the show, but that he had advised against doing so.

On Sunday, Gillen said, Long will address his congregation and would "be speaking from his heart


MUSIC NEWS: JAZMINE SULLIVAN LOVE ME BACK COVER + TRACKLISTING
Jazmine Sullivan reveals the album cover for her hotly anticipated sophomore album, Love Me Back.
Love Me Back is lead by the single, "Holdin' You Down (Goin' In Circles)" and features productions from Missy Elliott, Ne-Yo, Salaam Remi, No I.D. and more.
Her sophomore album is slated to hit stores October 5th. Check for the official tracklisting below.
1. Holding You Down (Goin' In Circles)
2. 10 Seconds
3. Good Enough
4. Don't Make Me Wait
5. Love You Long Time
6. Redemption
7. Excuse Me
8. U Get On My Nerves
9. Stuttering
10. In Vain
11. Famous
12. Luv Back
WTF!?!: BRAYLON EDWARDS' LAST DRINKING & GAMBLING HURRAH HOURS BEFORE ARREST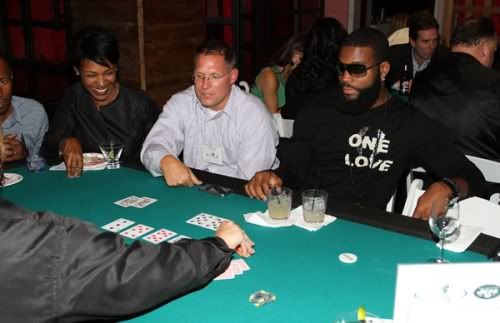 Just a few hours before he was arrested for DUI around 5:15am this morning in Manhattan, Braylon Edwards was spotted drinking and gambling it up at the Hudson Terrace.
Braylon lived it up at a Benefit for The Cotchery Foundation: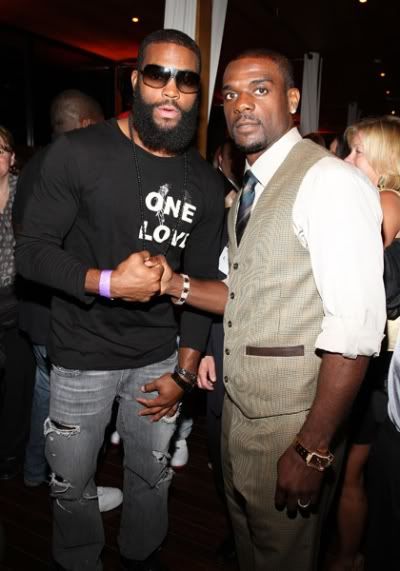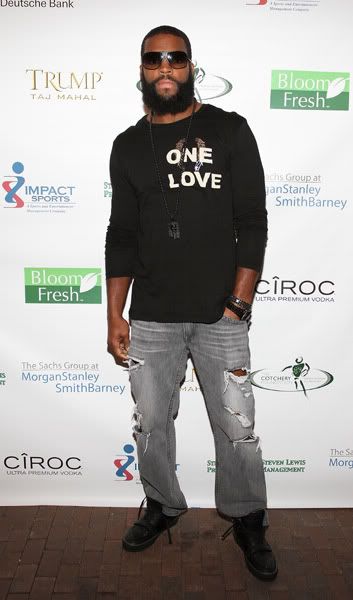 Was this dude double downing 2 drinks at a time?
Braylon kicked it with his friends like Rocsi Diaz before driving himself home...beyond the legal blood alcohol level...in his illegally tinted window'd vehicle. Oh wells. Now he knows to use a corner of his multimillions to get himself a driver....
UPDATED* ARRESTED: Braylon Edwards Popped For DUI!
*UPDATED WITH MUGSHOT* Here we go again. NY Jets baller Braylon Edwards is in deep ish...again. And this time he got popped for a DUI.
Braylon was initially pulled over early this morning at 5:15AM in NYC for riding dirty--and by riding dirty, we mean riding with illegaly tinted windows on his Range Rover.
Cops smelled alcohol on his breath. After taking the breathalyzer test, he registered a .16--twice the legal limit.
WOMP.
Here's what the Jets organization has to say about it
"We are very disappointed in Braylon's actions. The Player Protect program is in place for our organization to prevent this situation. Braylon is aware of this program and showed poor judgment," the Jets said.
"We are reviewing the information with the league and will impose the appropriate disciplinary measures."
Braylon previously found himself in trouble last year while playing with the Cleveland Browns. He copped an assault charge after getting sloppy drunk and having a bar fight with one of Lebron James' boys. He was soon traded to the Jets.
Looks like changing cities hasn't really helped his drinking problem. Do they not have curfews or some ish during the season? Drinking and partying till 5am? This won't be good....
WALE RESPONDS TO KID CUDI DISS, PLUS WANTS INNER PEACE AND TRANQUILITY
Last week, Kid Cudi fired shots at Wale during an interview in Complex Magazine. We caught up with Wale on Saturday while he was celebrating his birthday and he made it clear that he wasn't interested in feeding into the Kid Cudi beef. He also revealed that he was working on growing as a person and finding inner peace.
I'm enjoying the birthday weekend, I'll address him when it's time to. But right now, we're enjoying this. It's a lot of love here and I'm not really thinking about nobody bringing that negativity into my circle.
VIDEO:

It's my birthday. I just want some tranquility, some inner peace. Not to sound like a Buddhist or anything but I just want to show myself that I've grown. Not react so much. I've been a hothead. I'm too old to be getting into physical altercations. Some things I want to change and I need that inner peace.
WALE & KEVIN DURANT'S CELEBRITY BIRTHDAY IN DC
DC natives Wale & Kevin Durant kicked off their birthdays with a celebrity bash that brought out the likes of Lil Duval, J.Cole, Roscoe Dash, Young Money's Mack Maine, Dre from Cool & Dre, & Washington Wizard John Wall & Elliot Wilson (Rap Radar) just to name a few.
It kicked off with Wale and Roscoe Dash surprising students of Mary McLeod Bethune Day Academy Public Charter School. During the half-day visit, they spoke to classes, hosted a pep rally, took photos and signed autographs.
The festivities continued with a huge party at club Ibiza. Roscoe Dash and Wale rocked the mic and performed a few of their hits for the jam packed club! Lil' Duval couldn't help but get on the mic as well and perform his own version of Trey Songz' "We Can't Be Friends".
The festivities continued at a private bowling party at Lucky Strike
Looks like they had fun!!!
ARETHA FRANKLIN'S SON SEVERELY BEATEN AT A GAS STATION IN DETROIT
R&B legend Aretha Franklin's 52-year-old son Eddie underwent emergency surgery after he was severely beaten at a Detroit gas station late last night. The police still don't know exactly what happened because when they went to talk to Mr. Franklin today, he had already checked out of the hospital. And not only that, but there was no security video at the gas station to help investigators figure out what really happened.
"We're waiting for him to file a police report," Detroit Police Sgt. Eren Stephens said. "When our officers went to talk to him at the hospital, he had already checked himself out and left."
However, according to the Queen of Soul's spokeswoman Gwendolyn Quinn, Eddie Franklin was attacked by two men and a woman who appeared to be about 19 years old. One of the guys had dreadlocks and all three suspects were African American. Citing preliminary information, Detroit police confirmed Franklin was found at a gas station in a city and an unidentified person took him to an area hospital and then filed a police report.
Sgt. Stephens says they'll have more information once they talk to Eddie.
But keep Aretha and her son in your thoughts/prayers!! The world just isn't safe anymore, SMH…
CELEBS PARTY IT UP FOR RICHIE AKIVA'S BIRTHDAY
NYC Club owner Richie Akiva had a birthday party over the weekend and invited his celeb friends. Pics from the party when you read on...
Queen Latifah, Robin Thicke, and Andre Harrell all partied it up with Richie at his club 1Oak last night: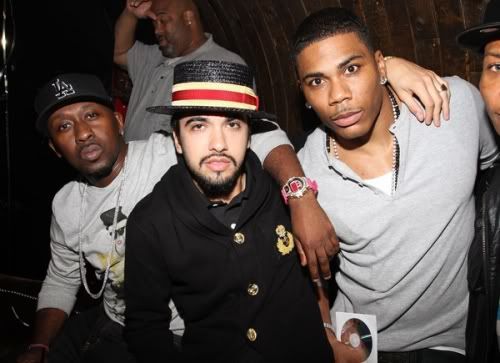 Nelly performed.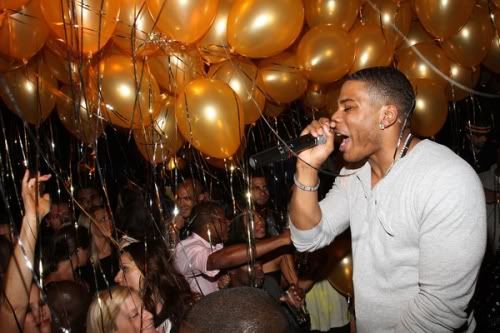 And Russell Simmons was in the mix too.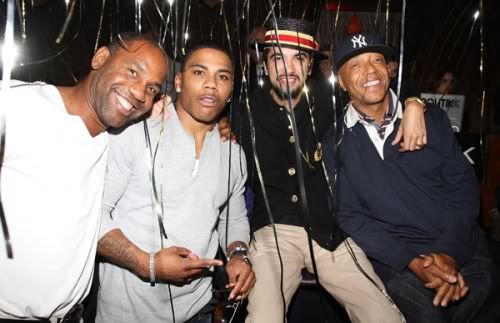 Busta came through to perform as well.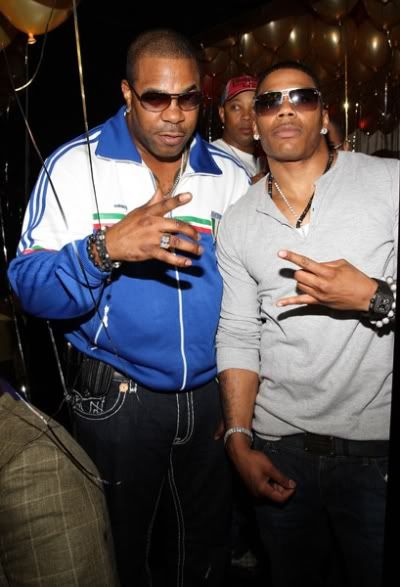 Fun times for the fellas...and the Queen.
SPOTTED: NEYO AND MONYETTA SHAW AT A NYC EVENT
Musician Ne-Yo and the mother of his unborn child, Monyetta Shaw, attended A Night of Redemption Hosted by the singer on September 20, 2010 in New York City.
Neyo and Monyetta are expecting their baby girl in January 2011.
HALLE, GABE, AND NAHLA'S LAX ARRIVAL
Halle Berry, daughter Nahla Ariela Aubry (born March 16, 2008) and Gabriel Aubry were seen arriving at LAX airport on September 21, 2010 .
According to recent reports, Halle Berry is dating French actor Olivier Martinez. The new couple are co-starring in the film 'Dark Tide' due out next year.
WHITNEY HOUSTON TO REPRISE 'EXHALE' ROLE 15 YEARS LATER?
Whitney Houston spotted Friday, September 17th, at LAX, was all smiles and looking a helluva lot better in black than in white. Examiner reported earlier this week that 20th Century Fox, has been shopping around the idea of the follow up movie to 1995's Waiting To Exhale with, Getting To Happy.
One hundred years a go, I mean fifteen years a go, Houston made Waiting To Exhale with Angela Bassett, Lela Rochon and Loretta Devine. The movie and book was a box office smash and a cultural phenomenon.
But really, can you see all four of these women, especially Whitney, come back to do the sequel? I think this is one piece of literature that needs to remain on paper or get re-cast. It's sad but true that Whitney has lost the respect from the media and general public since the 90's. People are more likely to laugh rather than go see a movie Whitney Houston is a part of. There hasn't been a lot going her way lately, her European tour is failed and the stress from the tour has been quite visible.

Who's Been Oprah-Fyd? Check Out The Celebs!
To commemorate her final season, Oprah has launched a website wherein you can Oprah-fy yourself

and after doing my own magnificent portrait,
I also decided to give some familiar faces the treatment. See if you can guess who they all are!
*snickers*
NE-YO AND MONICA HOST "DANCE AT DUSK WITH THE 2011 PORSCHE CAYENNE"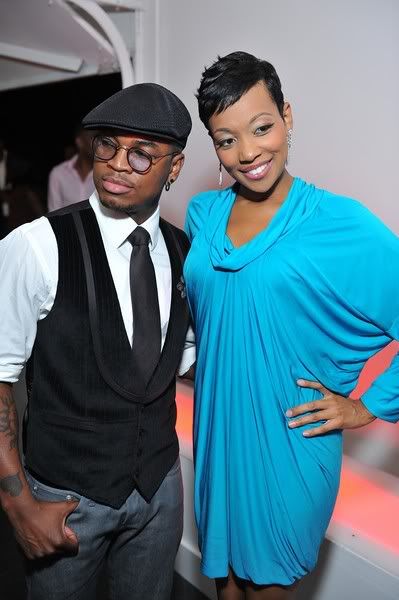 Ne-Yo and Monica hosted "Dance At Dusk with the 2011 Porsche Cayenne" this past Saturday. The hosts and a slew of their friends got a chance to take the new Porsche Cayenne for test drives while living that "Champagne Life" style. See the pics when you go inside...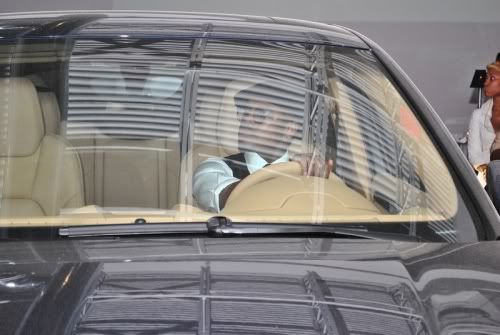 Who else just thinks FAB when they see a Porsche? Goodness.
This is actually a really good look for Ne-Yo. Both the outfit...and the branding with Porsche.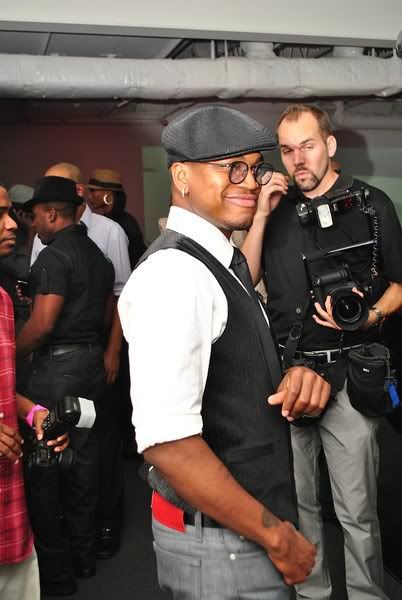 Monica looked fab at the event.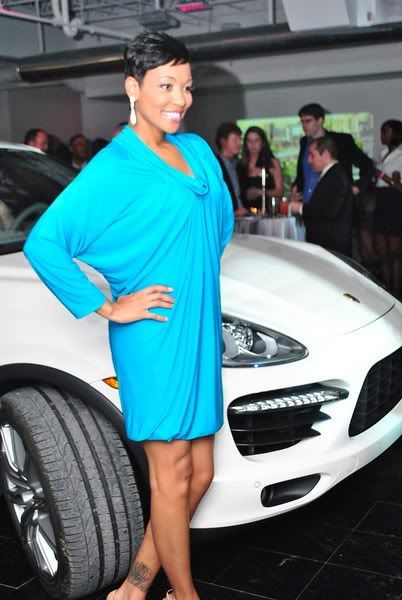 This aquamarine color works for her.
Pretty ladies.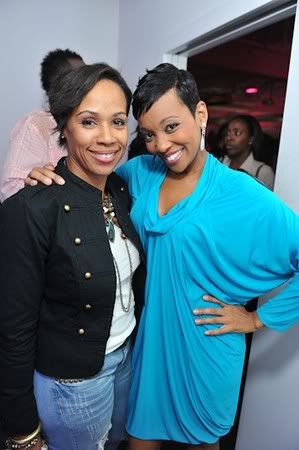 Must run in the family.
Cynthia Bailey of the "Real Housewives of Atlanta" was there to test drive as well.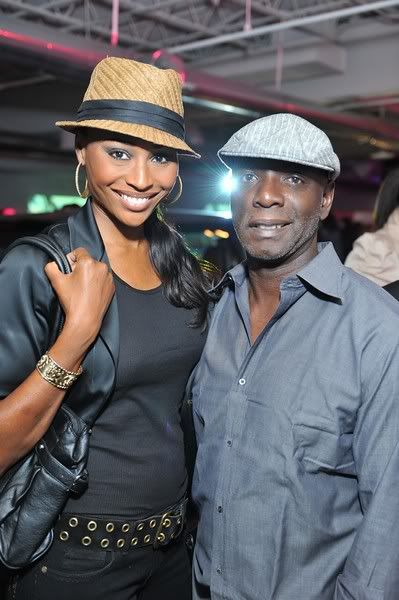 Fun times.
KCI AND JOJO NEW REALITY SHOW: "COME CLEAN"
K-Ci & JoJo, for you youngn's, were members of the 90's R&B sensation Jodeci. These cats show you first hand what the future of entertainers looks like… who enjoyed partying… with those rocks, alcohol, and booger sugar early in their careers.Their reality show Come Clean coming recently premiered on TV-One. They also have an album to follow on Babyface's Soda Pop Records….riiight. Also, Jodeci will be back in 2011 with DeVante & Dalvin's brother along for the ride.
Video:

This should be interesting…
JOHN LEGEND & THE ROOTS PERFORM ON 'AOL SESSIONS'
John Legend and The Roots' frontman, ?uestlove, are featured on the cover of the latest issue of Billboard magazine. However, their promotional push for their collaborative 'Wake Up!' project did not end there. The musicians also performed on 'AOL Sessions' to support the record which is in stores now. Check out the footage below:
video
Nice

SPOTTED: DIDDY'S OTHER BABY MAMA SARAH CHAPMAN BEACHES IT UP IN MIAMI
Well I guess if the paparazzi snaps pics of Diddy's other baby mamas/pieces like Kim Porter and Cassie simply because they are that...Sarah Chapman's time was soon to come as well.
Diddy's baby moms Sarah (who he got it in with while dating Kim Porter)--their daughter is 4-year-old cutie pie Chance Combs--was spotted flaunting her insane bikini body by the pool at the W South Beach
Sarah chilled out with a martini and a teeny weeny black bikini showing off her hot bod.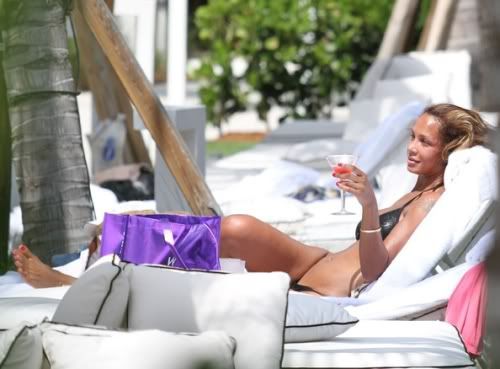 And played around with friends. I wonder if she's just chillin' at the W and staying at Diddy's mansion on Star Island. Hmmm...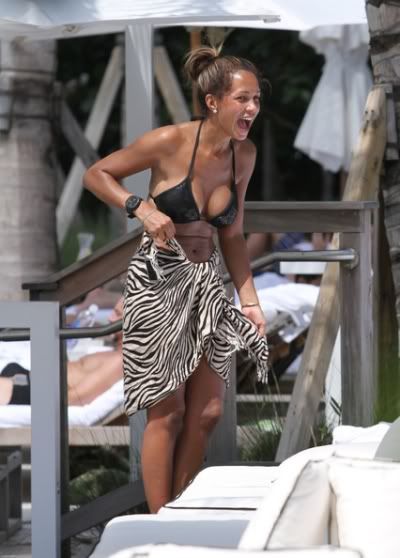 And then she changed into a multi colored bikini and her Prada butterfly shades: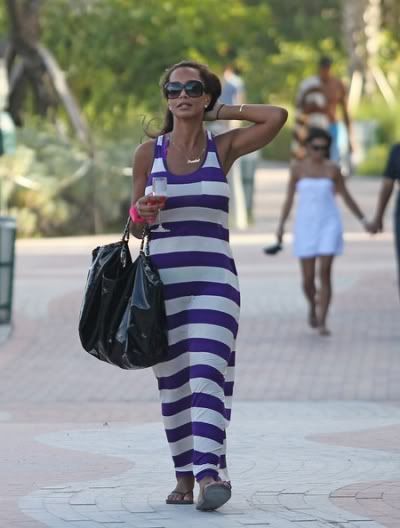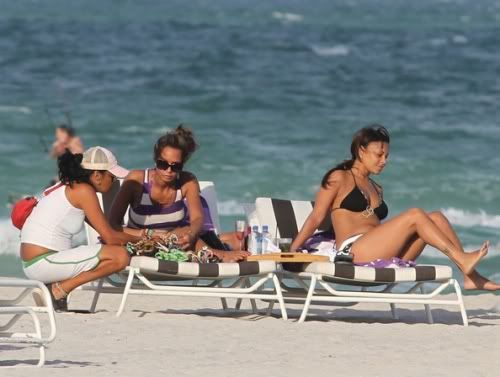 Not the ciggies...and def not on the beach.
Ewwwww....
AND FINALLY FROM "THE CRAZY PEOPLE SHOPPING AT WALMART" FILES
"GRANNY PANTIES"
So that's why they call 'em granny panties?!?!?! Gross.

HAVE A GREAT WEEKEND EVERYBODY!!!!
EFREM